DO YOU LOVE COLORWORK?
WE HAVE A CONTEST FOR YOU
We created our Little Stubbies colorways based on extensive research of the 2020 fall color fashion trends. We have found that while most people love the colors individually, putting them together has most scratching their heads.
So we decided to have a contest.
Most knit-a-longs are developed from a designer perspective. They create the pattern and give you general information about the yarn used. In many cases, they have a collaboration with a dyer to provide sets for the pattern.
We decided to change that up a bit. You get the yarn, and pick the kind of work you want to do! Hate neo-mint? Make it an accent color. You can use as much or as little as you want. The main rule is you need to use all of the colors.
OK I WANT MORE INFO
Here's what you need to know:
Pre-order of the Little Stubbies Set.
You can pre-order your set in any weight you would like.
We will dye the sets and have them ready by December 1st to ship out or pick up.
Since December is usually a busy season, take the time to figure out your project. You can knit, crochet, macrame, needle punch, weave, rug hook, make a sculpture with glue and yarn. Whatever you choose as long as you use all the colors.
The contest will officially begin in January.
Submit your final project to us by February 28th, 2020.
In March we will have a party to have the community vote on the pieces they think should win.
Maybe Win!
---
TELL ME MORE ABOUT THIS WINNING
First Prize is $250 in cash

Second Prize is $100 in cash

Third Prize is $50 in cash
**All cash prizes will be paid via PayPal directly to the email submitted in the entry form.
ARE YOU INTRIGUED YET? LET'S TALK ABOUT COLORS
Little Stubbies comes in six colorways:
The Pink Couch, Royal, Neo-Mint, Tumeric, Red Earth, and Earth Brown. We think they work very well together, but to make it even better we added…
A Mama Skein to keep all those puppies together
---
AWESOME BUT WHAT ABOUT THE OTHER DETAILS?
The Little Stubbies line comes in three weights. Sock, DK, and Worsted. The weights are indicated by the cute little stubby puppies above. You get to choose your set of the same weights when you preorder!
The Mama is a 100-gram skein in the weight of the chosen Little Stubbies
---
BREAK THAT DOWN FOR ME BECAUSE MATH IS HARD
We completely understand the math thing.
Sock Weight Set
One Skein of each colorway (total of 6 skeins) – 75% Superwash Merino, 25% Nylon, 4ply yarn, 231 yards/50g
One Mama Skein – 75% Superwash Merino, 25% Nylon, 4ply yarn, 463 yds/100g
Little Stubbies (6 skeins) – 300 grams, 1,386 yards + Mama (1 skein) – 100 grams and 463 yards
SOCK GRAND TOTAL
400 GRAMS AND 1,849 YARDS
---
DK Weight Set math
One Skein of each colorway (total of 6 skeins) – 100% Superwash Merino, 4ply yarn, 116 yds/50g
One Mama Skein -100% Superwash Merino, 4ply yarn, 231 yds/100g
Little Stubbies (6 skeins) – 300 grams, 696 yards + Mama (1 skein) – 100 grams and 231 yards
---
DK GRAND TOTAL
400 GRAMS AND 927 YARDS
Worsted Weight Set math
One Skein of each colorway (total of 6 skeins) – 100% Superwash Merino, 4ply yarn, 109 yds/50g
One Mama Skein -100% Superwash Merino, 4ply yarn, 218 yds/100g
Little Stubbies (6 skeins) – 300 grams, 654 yards + Mama (1 skein) – 100 grams and 2181 yards
WORSTED GRAND TOTAL
400 GRAMS AND 872 YARDS
---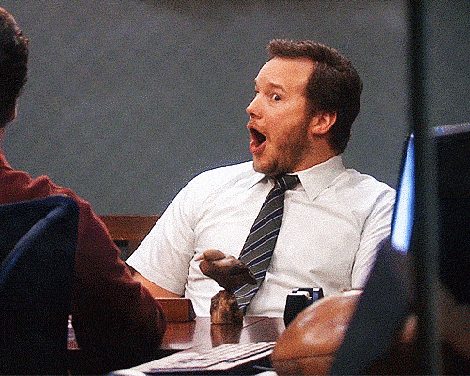 ---
I STILL HAVE QUESTIONS, THOUGH…
We may already have the answers let's see!
What are the dates?
November 1st, 2019 – Preorder your yarn sets
December 1st, 2019 – Sets will be ready for mailing or pick up
January 1st, 2020 – Contest Begins
February 28th, 2020 – All submissions need to be received to Hearts On Fiber along with the entry form.
Can I enter if I'm not local?
Of course, you can! You will be responsible for shipping your finished product to us, but there's no reason why you can't use your creative juices to win!
Can I really make anything?
Yep, anything. This is not limited to one fiber art. It can be all of them. Remember the rule is you have to use all the colors.
How will the work be judged?
By the community! We will hold a party in March with all the work displayed. Each work will have a number. Attendees will vote on their first choice. (This party's going to be fun too, just wait!)
What are the weights and yardage?
I can't go through math again. Scroll up for all the yardage!
What happens to my work when the contest is done?
Once the contest is over you can pick up your work or we can mail it back to you. If you are one of the 3 winners we will display it in our shop for the month of March and April. You can pick it up at the end of April
How long do I have?
The contest officially starts on January 1st, but you can get to work before then. All yarn will be available in sets by December 1st. You have until the end of February to get your project to us. If mailing it, you want to keep that in consideration.
What's the price?
Oh, the price… We forgot about that! All sets will be $100 plus tax. You will pre-pay with the preorder.
Do I have to enter to get the yarn?
Not really, I don't know how much fun that would be but you can if you want to. 🙂
Can I use someone else's pattern?
Yep, when you fill out the entry form there will be a location for all the information about your work. You can give the credit to the designer at that time.
Do I have to make up the piece?
Nope, you can if you want to, but you don't have to.
Can I use other yarn or embellishments?
Embellish away! Use other yarn, buttons, fabric, toilet paper – Whatever you want. We can't wait to see what you create!
Can I buy more yarn if I need it for an individual color?
Yes! We have all the yarn colorways as singles as well!
---
LEGAL STUFF THAT WE ALL DON'T LIKE TO READ
Prize(s). The prize(s) that may be awarded to the eligible winner(s) are not transferable or exchangeable for any other prize or item. Participants must provide valid and accurate contact information. If a winner cannot be contacted or is disqualified for any reason, HOF reserves the right to determine an alternate winner or not to award that winner's prize, in its sole discretion.
Eligibility and Limitations. Participants and winner(s) must be U.S. residents. Limit of one entry per person. There is no limitation on age. A parent or guardian of any participant who is a minor must sign a release on behalf of the minor to be eligible to receive a prize, but HOF reserves the right to refuse to award a prize to or on behalf of any minor. Employees of HOF, the contest's participating sponsors and their advertising agencies, and members of the immediate family of any such persons are not eligible to participate and win. The term "immediate family" includes spouses, siblings, parents, children, grandparents, and grandchildren, whether as "in-laws," or by current or past marriage(s), remarriage(s), adoption, co-habitation or other family extension, and any other persons residing at the same household whether or not related.
Entries. Only entries submitted at the website designated by HOF with forms provided by HOF may be used to enter the contest. Winner will be selected by a community vote from all eligible entries received. All blanks must be filled in accurately or entry may be considered ineligible.
Tax. Any valuation of the prize(s) stated above is based on available information provided to HOF, and the value of any prize awarded to a winner may be reported for tax purposes as required by law. Each winner is solely responsible for reporting and paying any and all applicable taxes related to the prize(s) and paying any expenses associated with any prize which is not specifically provided for in the official rules. Each winner must provide HOF with valid identification and a valid taxpayer identification number or social security number before any prize will be awarded.
Disqualification; Fraud. Failure to comply with any published contest rules is grounds for immediate disqualification from the contest. HOF reserves the right to disqualify any entry not conforming to the rules of the contest at any time. HOF and its contest and promotional partners assume no responsibility for entry fraud committed by any entrant. In the event, it is determined that an ineligible entrant wins a prize, HOF reserves all rights to the ownership and return of the prize and all costs associated with remedying any prize award to an ineligible entry or entrant.
Publicity; Use of Personal Information. By participating, where allowed by law, all participants and winner(s) grant HOF exclusive permission to use their names, characters, photographs, voices, videotape, and likenesses in connection with promotion of this and other contests and waive any claims to royalty, right or remuneration for such use. By participating in the contest, where allowed by law, participants agree that HOF may disclose personal information obtained from participants in the contest to third parties and use such information for marketing and other purposes.
Misinformation. HOF is not responsible for undeliverable, lost, delayed, misdirected or misaddressed email or any other issues regarding the electronic delivery of the contest form. This includes, but is not limited to, the speed at which your email service routes email through the internet. The sole determiner of eligibility for the contest will be the time the entry form and final product is received at our office.
Release. By participating in the contest, each participant and winner waives any and all claims of liability against HOF, its employees and agents, the contest's sponsors and their respective employees and agents, for any personal injury or loss which may occur from the conduct of, or participation in, the contest, or from the use of any prize. In order to receive a prize, participants must sign an official waiver form provided by HOF.
Conduct and Decisions. By participating in the contest, participants agree to be bound by the decisions of Company personnel. Persons who violate any rule, gain unfair advantage in participating in the contest, or obtain winner status using fraudulent means will be disqualified. Unsportsmanlike, disruptive, annoying, harassing or threatening behavior is prohibited. HOF will interpret these rules and resolve any disputes, conflicting claims or ambiguities concerning the rules or the contest and HOF's decisions concerning such disputes shall be final.

If the conduct or outcome of the contest is affected by human error, any mechanical malfunctions or failures of any kind, intentional interference or any event beyond the control of HOF, HOF reserves the right to terminate this contest, or make such other decisions regarding the outcome as HOF deems appropriate. All decisions will be made by HOF and are final. HOF may waive any of these rules in its sole discretion. Any attempt by an entrant or any other individual to deliberately circumvent, disrupt, damage or undermine the legitimate operation of this contest is a violation of criminal and civil laws. Should such an attempt be made, HOF reserve the right to seek civil and/or criminal prosecution and/or damages from any such person to the fullest extent permitted by law.
Miscellaneous. Void where prohibited. Odds of winning depend upon the number of participants. Each winner must submit proof of eligibility and sign HOF's release form to claim the prize. HOF may substitute prizes, amend the rules or discontinue the contest at any time as announced. HOF disclaims any responsibility to notify participants of any aspect related to the conduct of the contest.
Compliance with Law. The conduct of the contest is governed by the applicable laws of the United States of America, which take precedence over any rule to the contrary herein. HOF shall follow the applicable laws for conducting contests, including notice to the state attorney general or consumer affairs office, posting of a prize bond, furnishing lists of winners, running specific on-air disclaimers, providing specific written information about the contest, etc. as required by local and state law.